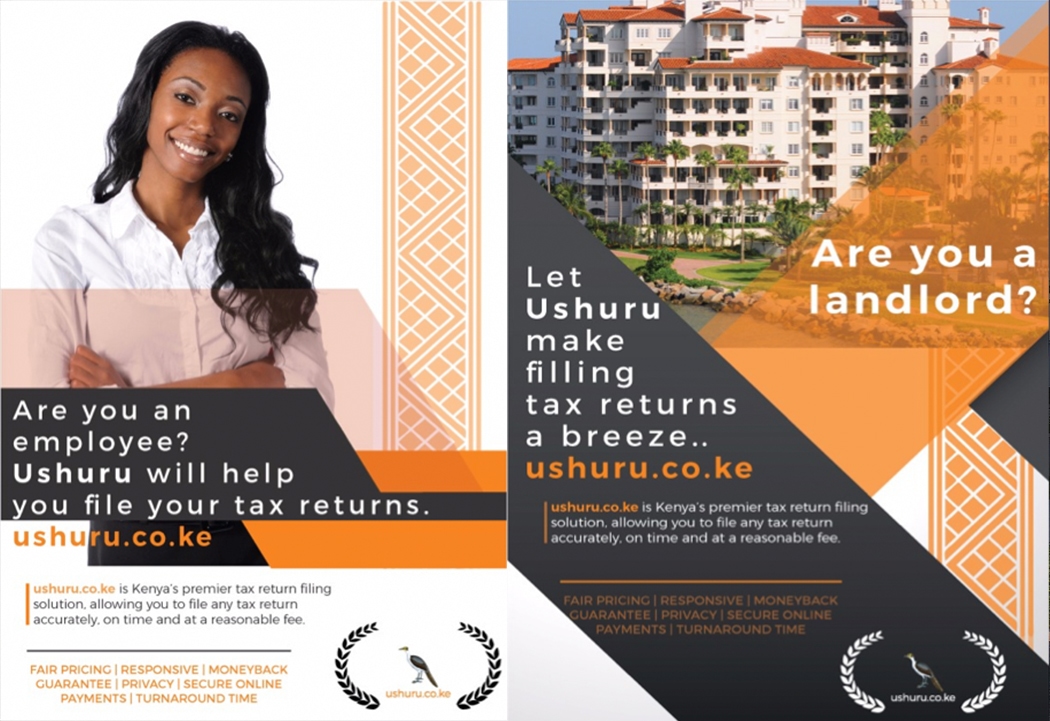 The website is Kenya's premier online tax return filing site, allowing taxpayers interact with the KRA's online iTax platform with ease. The site is run and managed by a small team of well experienced accountants and lawyers with deep tax experience in Kenya and the region, with a desire to cut through the often-times noise and complexity that the tax world is understood to be.
Why does www.ushuru.co.ke make sense for my employees?
www.ushuru.co.ke makes sense for your employees for the following reasons:
Every employee is now required to file an individual tax return by 30th June of every year. This is despite the fact that the employer accounts for the employee's PAYE on a monthly basis during the year;
Many employees do not have the skill and know-how to correctly fill out a tax return form and would probably take quite some time figuring it out, all the while being unaware of the current changes in tax law and practice;
There are many tax benefits that employees do not utilise because they are unaware – these include KES. 20,000 pension contribution, KES. 300,000 mortgage interest and Home Ownership Savings Plan;
Some employees may not have filed previous tax returns and may not even know where to start – this is because the KRA's online iTax portal is new and for many, not easy to understand. ushuru.co.ke provides a centralised point for such employees to make their tax affairs regular;
With our quarterly tax newsletter and ad hoc advisory services, both the employer and employees will be in a position to keep up to date with tax matters – particularly during the budget period;
Once you sign up as an employer, ushuru.co.ke provides an automated tax filing database for both current and former employees, that allows for continuity on an annual basis – this means that the ease of filing returns is not limited to one year but for as long as the partnership subsists.
What are the applicable rates for www.ushuru.co.ke services?
| | |
| --- | --- |
| Number of Employees | Cost |
| 1 to 20 | 2,300 – 46,000 |
| 21 – 60 | 46,200 – 132,000 |
| 61 – 100 | 128,100 – 210,000 |
| 101 – 200 | 202,000 – 400,000 |
We believe these rates are not only competitive but mirror a fair market compensation for the nature of services rendered and sensitivity of the information provided to us.
The www.ushuru.co.ke way
We at www.ushuru.co.ke prefer being well within our deadline-time and therefore prefer to file tax returns between January and March – this allows for ample time to make any amendments on the iTax system and avoid the last minute rush that many Kenyans are so used to.
We would be particularly pleased for you to partner with us to make tax compliance a breeze for your employees, doing away with the uncertainty that may sometimes cloud the tax season.
Our contacts & location
4th Floor, Mpaka Plaza, Westlands
NAIROBI
Cell: 0727 757 159 or 0725 998 340
Email: tax@ushuru.co.ke
Facebook: www.facebook.com/ushuru
Twitter: @ushuru_co_ke